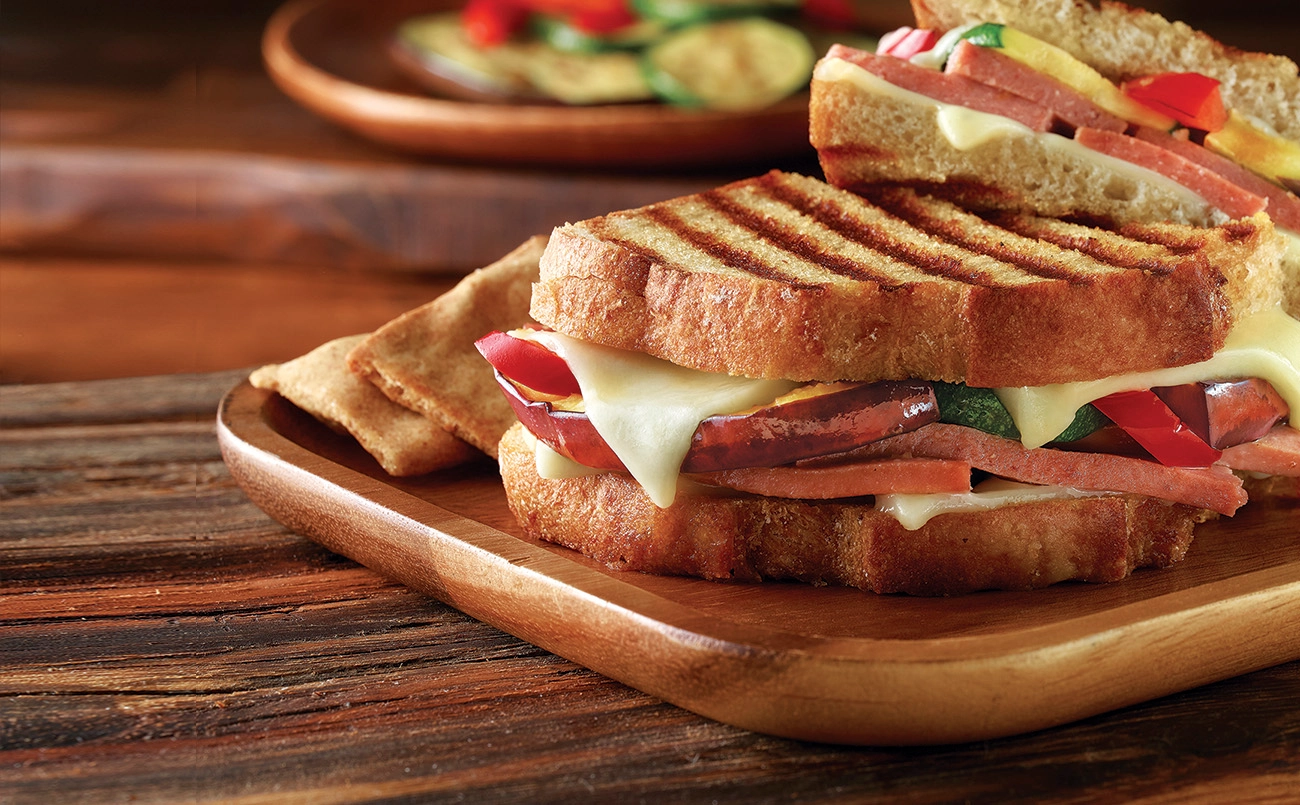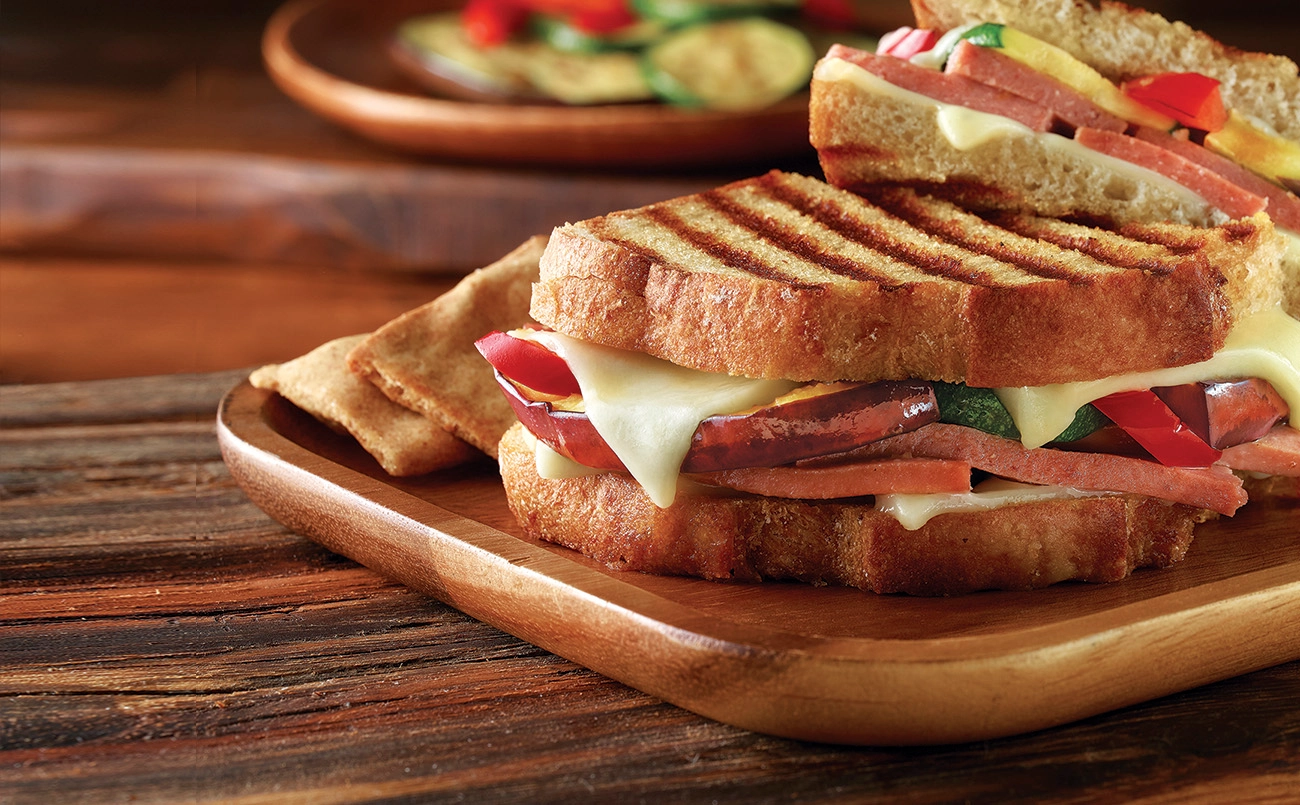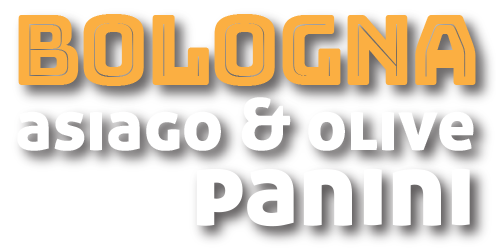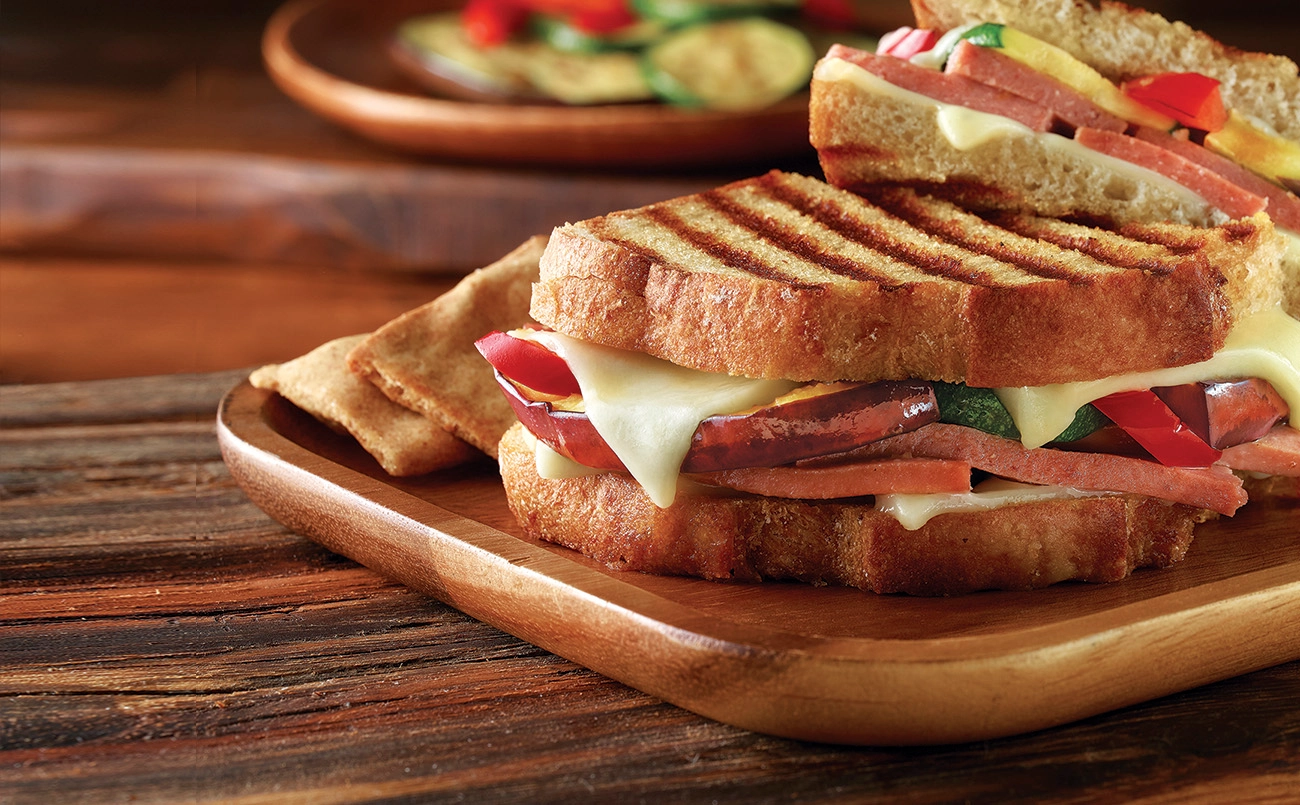 What you Need
1 slice

Wunderbar® Bologna, thick

1

ciabatta roll

1 oz.

zucchini

1 1/4 oz.

eggplant

1 Tbsp.

olive oil

1/2 oz.

bell pepper, julienned

Pinch

italian seasoning

1 slice

asiago cheese

1 Tbsp.

softened butter

1 Tbsp.

black pepper

Pinch

salt
How To Make It
STEP 1

Slice the zucchini and eggplant into ¼" slices. Then, cut the eggplant slices into quarters.

STEP 2

Sprinkle the eggplant and zucchini lightly with salt and pepper.

STEP 3

In a large skillet on medium heat, add oil and cook the zucchini and eggplant until they start to soften and lose some water.

STEP 4

Add the bell pepper and italian seasoning. Cook for 3 - 4 minutes until bell pepper starts to soften.

STEP 5

Remove from heat and set aside.

STEP 6

Place half of the cheese on the bottom slice of the roll. Add bologna and veggies. Then, sprinkle with italian seasoning.

STEP 7

Top veggies with the other half of cheese.

STEP 8

Place the top bun on and brush top and bottom with butter.

STEP 9

If you don't have a panini press, use a skillet on medium-low heat and place a heavy skillet on the sandwich. Flip after 3 - 4 minutes and cook for another 3 - 4 minutes, or until cheese is melted.