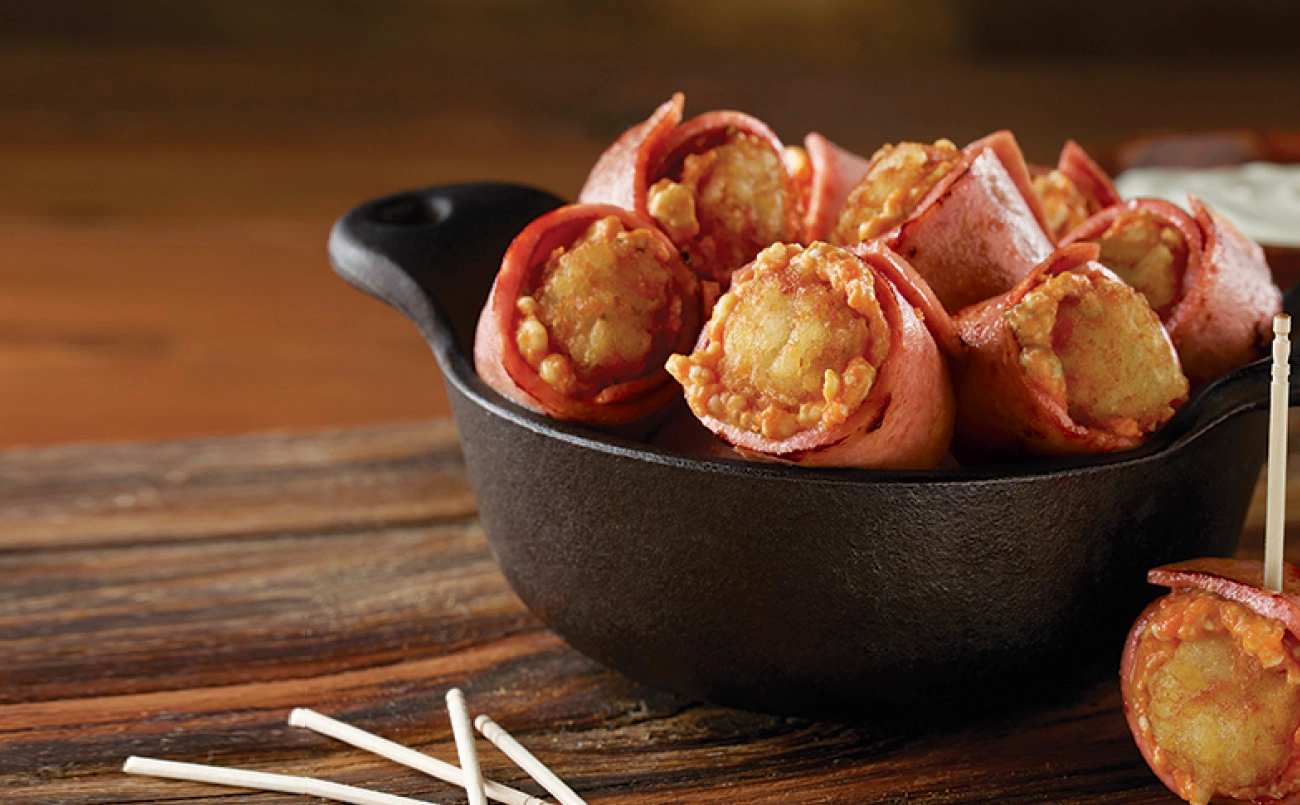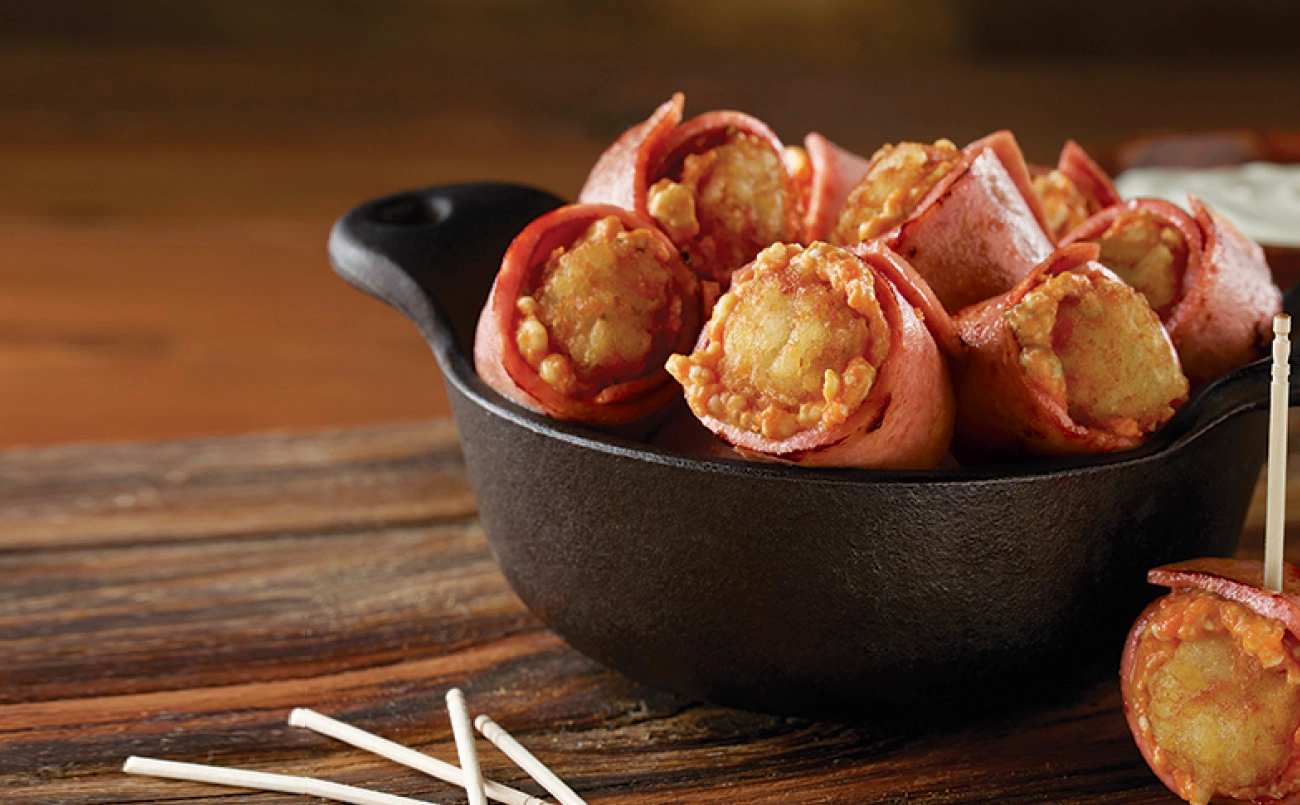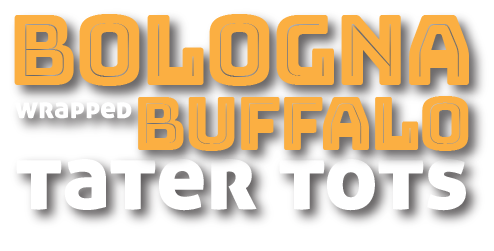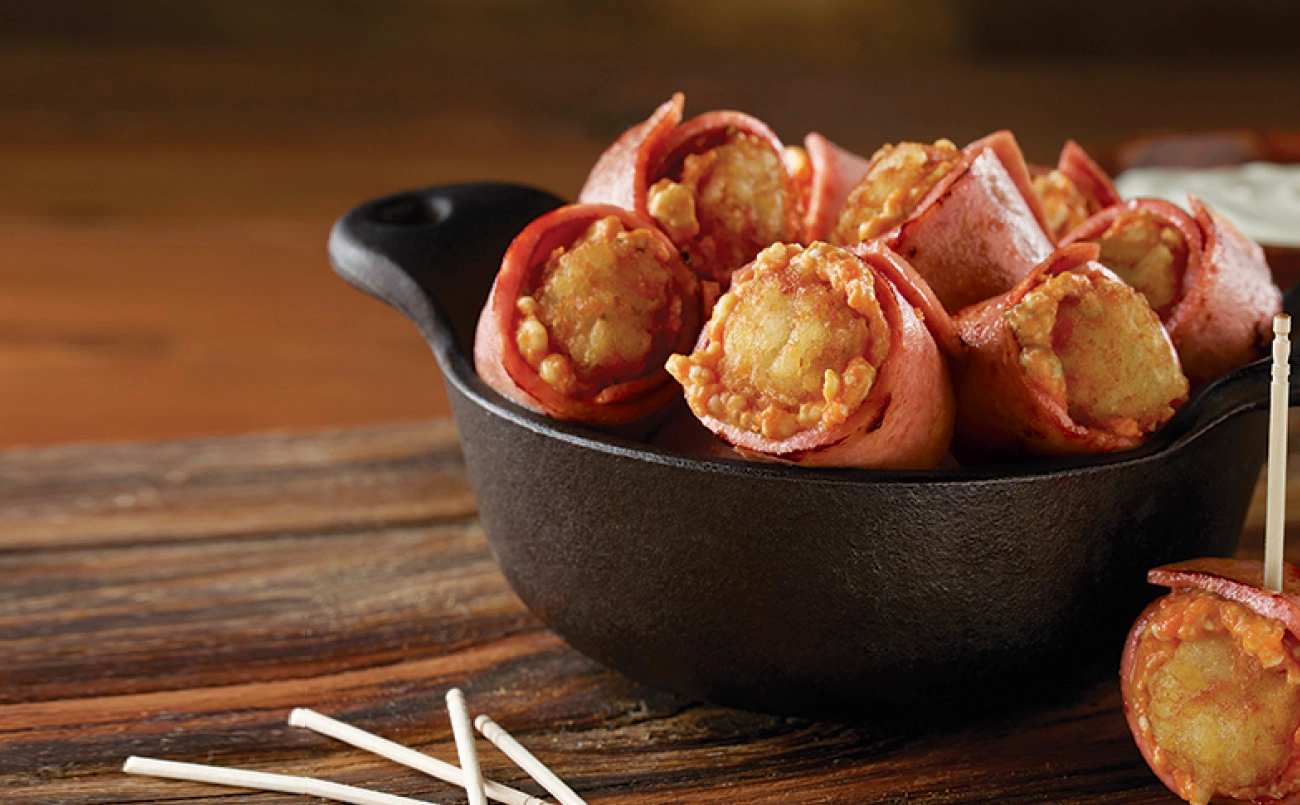 What you Need
6 slices

Wunderbar® Bologna, cut into four 2" strips (discard rounded edges)

24

tater tots, at room temperature

1 cup

blue cheese crumbles

1/4 cup

buffalo sauce

1/4 cup

carrots, grated

1 tsp.

fresh thyme leaves, chopped

1 cup

ranch dressing

24

wooden toothpicks
How To Make It
STEP 1

Preheat oven at 400° F.

STEP 2

Line a baking sheet with parchment paper or a silicone baking mat and set aside.

STEP 3

In a bowl, mix blue cheese, buffalo sauce, carrots and thyme to make a spreadable paste. For a less spicy version, use less buffalo sauce as desired.

STEP 4

Working one at a time, spread cheese spread around the tater tots sides.

STEP 5

Wrap each tater tot with a strip of bologna and secure by piercing toothpick through the side of the tater tot.

STEP 6

Repeat with remaining tater tots.

STEP 7

Place tater tots same side down onto the prepared baking sheet.

STEP 8

Reduce oven to 350° F.

STEP 9

Place into oven and bake for 6 minutes, using metal tongs to turn at halftime.

STEP 10

Serve immediately with ranch dressing.