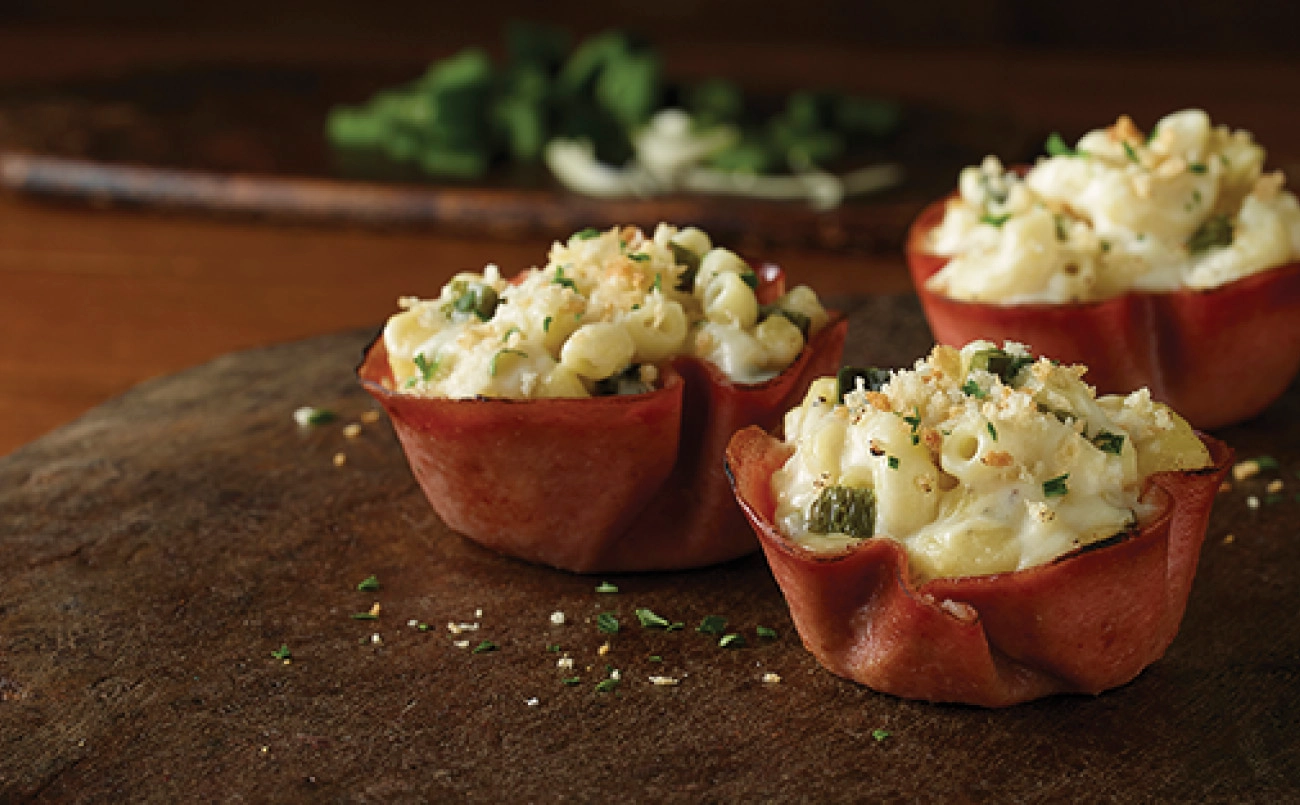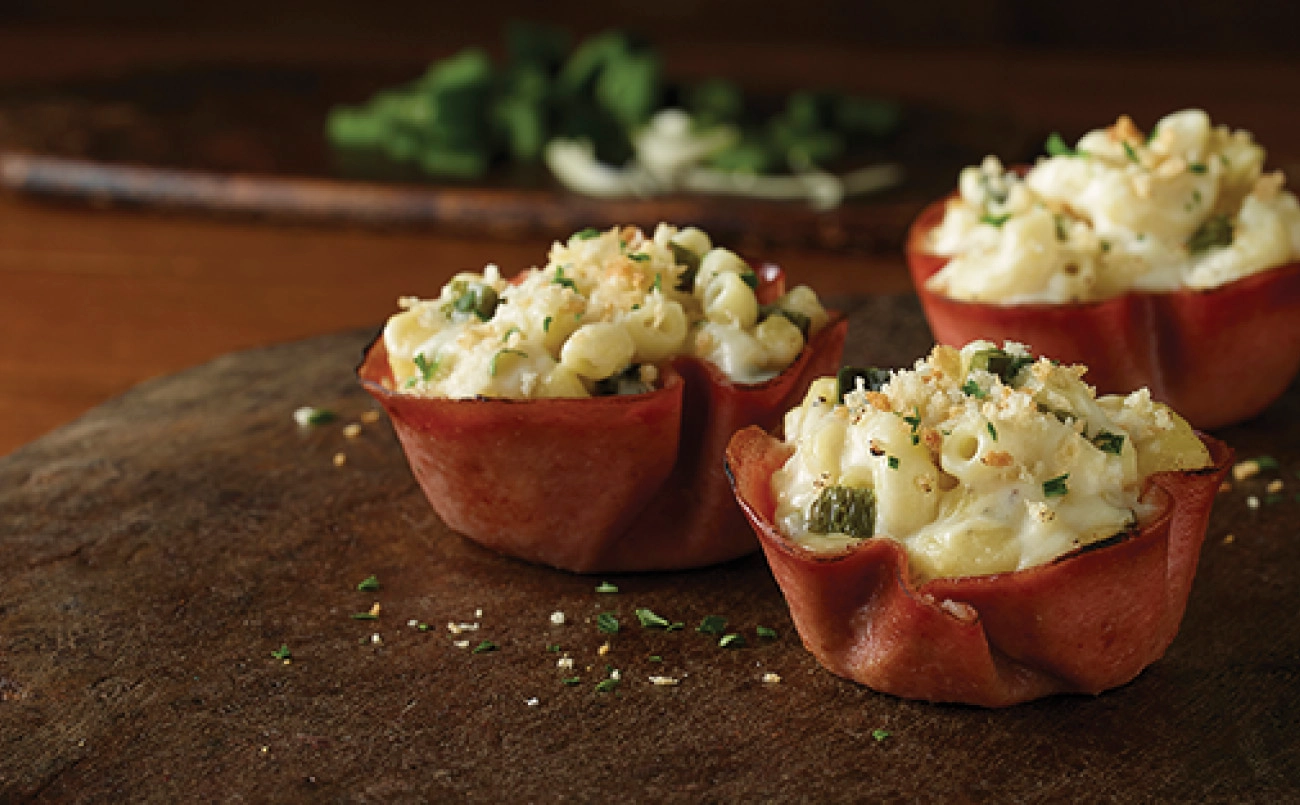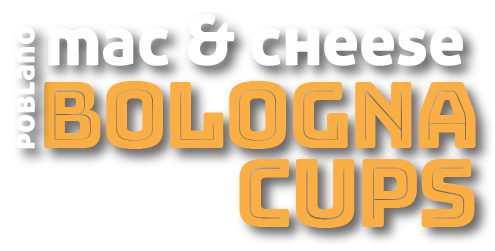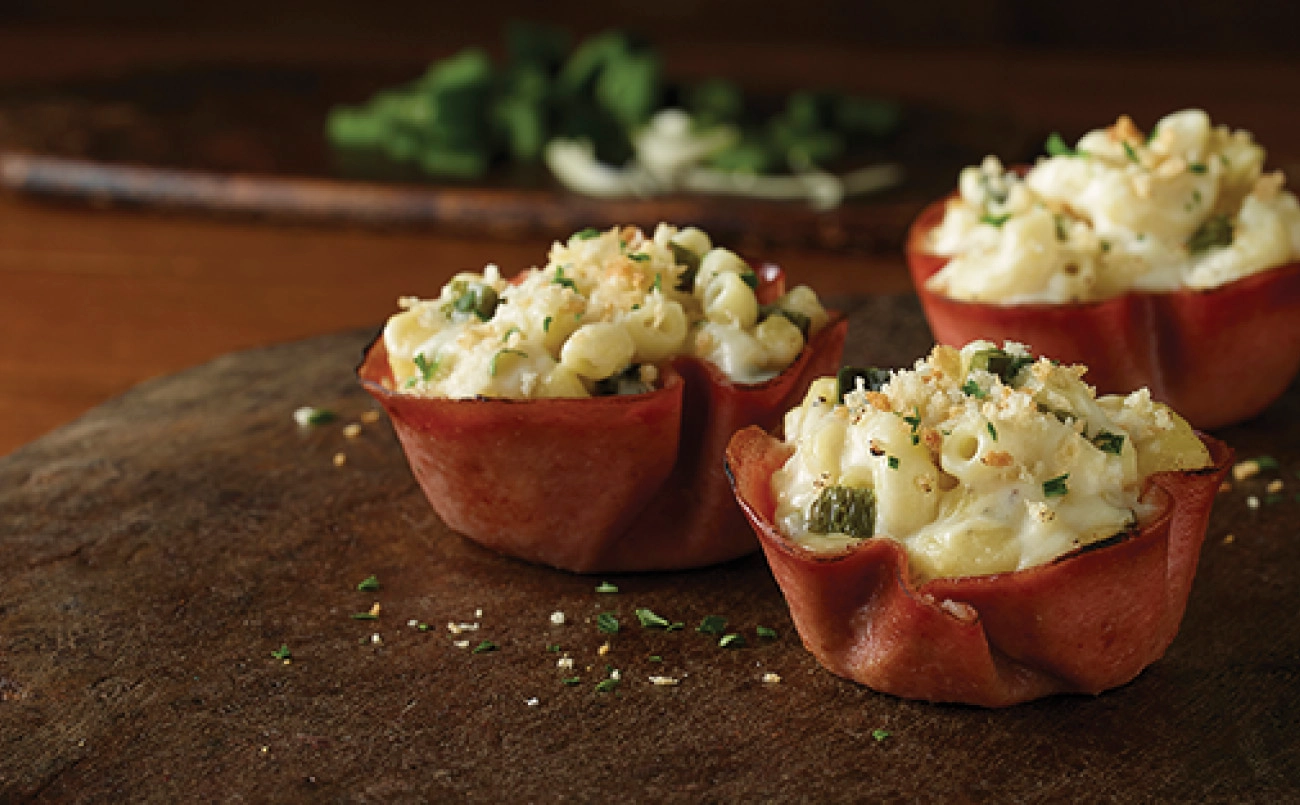 What you Need
4 slices

Wunderbar® Bologna, thinly sliced

23 oz.

macaroni pasta

1

poblano pepper, small

1/4 oz.

butter

1/4 oz.

flour

3/4 cup

whole milk

1/8 tsp.

salt

1 Tbsp.

black pepper

2 1/2 oz.

white cheddar cheese, shredded

1 Tbsp.

bread crumbs, toasted

1 Tbsp.

parsley, chopped
How To Make It
STEP 1

Place a pot of salted water on the stove and bring to a boil. Cook the macaroni according to the package instructions.

STEP 2

On the grill or in the oven, roast the poblano pepper until the skin blisters and chars. Place in a resealable plastic bag to rest. Once cool to the touch, dice the pepper and remove the seeds and stem.

STEP 3

In a small pot, melt the butter on medium-low heat and add flour. Mix well and cook for 3 - 4 minutes.

STEP 4

Slowly, add the milk and whisk so that no lumps form.

STEP 5

Add salt, pepper and poblano pepper. Let cook for about 15 minutes, careful not to scorch the sauce.

STEP 6

Mix in the cheese and add the cooked pasta.

STEP 7

Fold the bologna into a muffin tin or ramekins.

STEP 8

Fill the bologna cup with the macaroni and cheese and bake for about 10 minutes at 350°F.

STEP 9

Top with bread crumbs and parsley.

STEP 10

Let cool for 5 - 8 minutes to allow the cups to set.